We are selling one of our project trucks recently purchased in a combo truck deal, its a great head start if you're looking to put a 1953 together. Here is the link with a lot more photos of the truck, more than below: CLICK ME 1953 What we know:
– 1953 3 window chevy pickup 1/2 frame, short wheel base
– We have clean Texas title that came with the truck
– There is NO driveline; no motor or transmission
– All sheet metal is there, wood in bed is MIA
– Frame is stock, looks healthy all around
– Front axel stock, rear axle GM 10 Bolt
– We have temporarily bolted ALL the sheet metal into place for transport
– The cab has had body work COMPLETED! This is a big step and time saver; the floor, lower fender cowls, cab corners are all replaced. Someone patched the holes in the fire wall, bench seat riser is still in place
Asking price is $2650, email us please if you are interested boltsrightup[at]gmail.com. Thanks!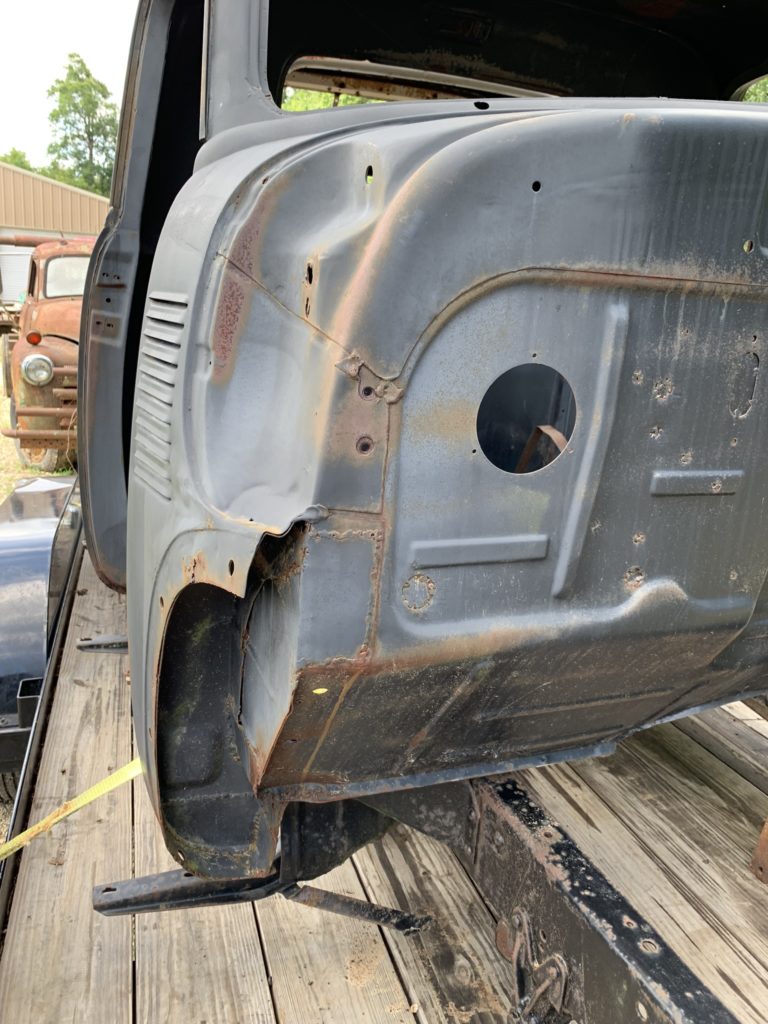 158total visits,1visits today